1.65M Rubber Wheel Stop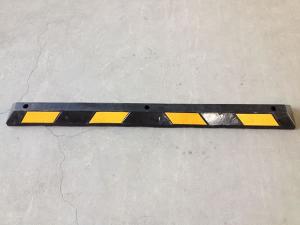 Specifications
Model: YD-WL-7
Material: Rubber
Size: 1650*100*100 mm
Weight: 13KGS/PCS
Features
1. The wheel stop is made of high strength rubber, presenting excellent compressive strength and flexibility.
2. Wear resistant and high-visibility yellow reflective tapes are provided to make the rubber parking curb more easy-catching.
3. Three holes assure firm fixing, making sure the wheel stop will not slide.
4. Special process provides durable color without fading.
5. The car curb is easy to install and maintain.