2 Holes Rubber Wheel Stop
, YD-WL-10
Specifications
Material: Rubber
Size: 500*160*100MM
Weight: 3KGS/PCS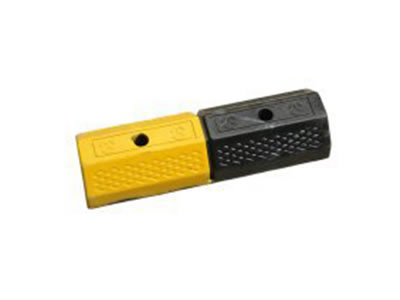 Shown is our high strength, reliable, economical wheel stop solution. The YD-WL-10 rubber wheel stop is made of synthetic rubber for high flexibility and durability. Yellow and red reflective tapes are added to give an ideal visibility in both ground and underground garages.
Designed with two fixing holes, the car stop allows fixing by two 12*65MM expansion bolts. The bolts are not included in the package. You can buy them from us or local hardware stores.
Features
The rubber wheel stop provides outstanding resistance to wear and pressure, moderate hardness, ideal shock absorption and environmental protection.