Other Parking Lot Safety Products
In addition to rubber and plastic speed bumps with or without cable protection, we also offer a wide range of other types of parking lot safety products such as rubber kerb ramp, parking curbs, etc.
1. Rubber Kerb Ramp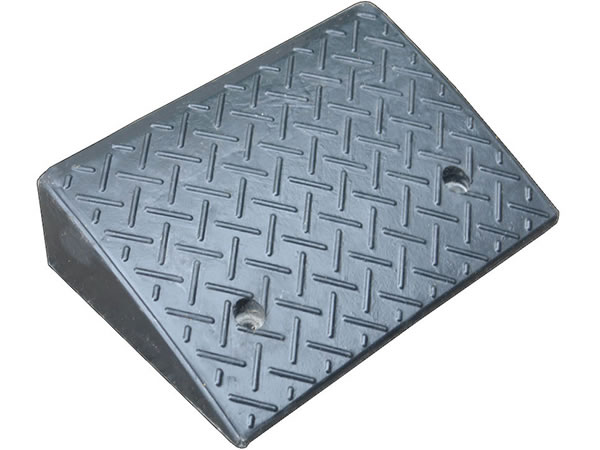 Material: High strength rubber
Weight: 16kg around
Size: 500*425*140mm
Features
1. Made using high strength rubber, the curb ramp provide high resistance to pressure and wear, long service life, no noise and great shock absorption.
2. Anti-skid treatment on surface prevents skidding in rainy and snowy weather.
3. Drain hole at bottom is designed to enable capability in rainy days.
4. It is easy to install. Fix it using expansion screws.
2. Rubber Kerb Ramp for Noise Reduction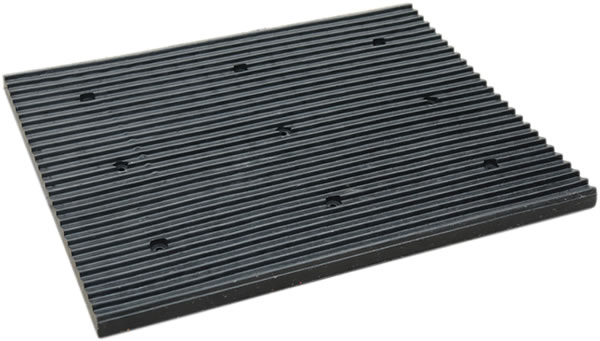 Size: 1000*800*50mm
Material: Rubber
Weight: 26kg
The rubber kerb ramp is suitable for use in underground and ground garages. Not only does it can effectively reduce noise caused in the garage by poor sound transmission, but is also prevent skidding and vibrating. In addtion, the kerb ramp can also be used for other roads where there are slopes.
3. Rubber Parking Curb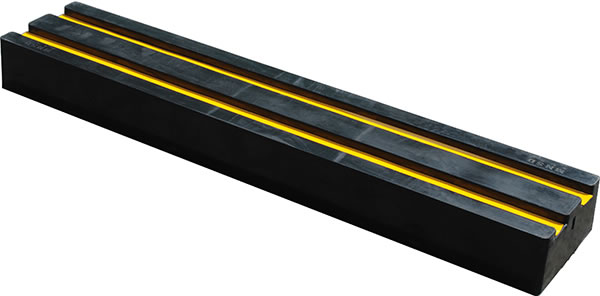 Specifications: 1000X190X100MM
Weight: 20kg
Precise size combined with glowing color enhances its aesthetically pleasing level. It is perfect for use in ports, parking lots, unloading platform of logistics center, industrial areas, workshops, etc.