Solar Barricade Light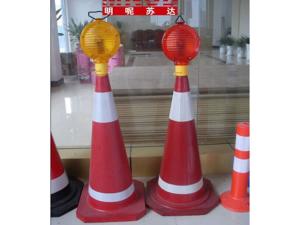 Solar Powered Traffic Safety Lights for your Road Barricades and Cones
As one of the leaders in traffic safety solutions, Yuanda supplies a wide range of products for your traffic safety needs. Introduced are our solar barricade light designed to install on road barricades and cones to offer pedestrians, drivers and bicyclists high visibility warning lights for the maximum safety.
Features of Solar Barricade Light
1. ABS solar cone light with unique LED lens design to ensure higher reflection and wider visibility.
2. Due to special light sensing system, it only operates at night and automatically turns off during daytime, thus ensuring excellent energy efficiency.
3. Ideal for height limit signs in construction zones as well as road cones for highly visible warning purposes.
4. Easy to use, cost efficient road warning lamp.